A Conversation with Jada Reese, Senior Vice President of Human Resources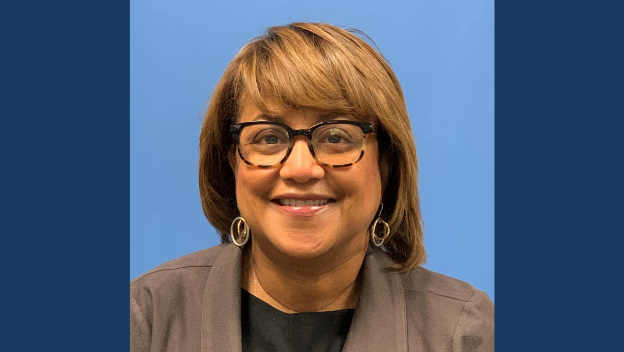 Jada Reese plays an essential role in leading the people aspect of our growth and development. As the Senior Vice President of Human Resources, one of Jada's main focuses is evolving our culture to ensure every associate has a sense of belonging here at Enterprise.
What is your professional background?
As an Inroads alumni, a local non-profit organization that creates career opportunities for diverse high school and college students, I began planning my engineering career as a sophomore in high school. I landed an internship with Nestle Purina, and spent the first 14 years of my professional career in the automotive and consumer products industries. After leaving an engineering position at Anheuser Busch, I made my career crossover when I went back to Inroads to lead the St. Louis office. During my time there, I managed the high school and college internship and development training programs. I later was recruited back to Anheuser Busch to start my first corporate Human Resources job—and the rest is history.
 
Why were you drawn to Enterprise Bank & Trust?
I was really impressed with Enterprise's growth strategy, the integrity of its leadership, as well as its social media presence which highlighted inclusion and diversity. I got a feel for who Enterprise was and who the company wanted to be and, as a person of color, this company was inviting to me because I saw the intentionality of their inclusion and community commitment.
 
Describe your current position?
As the Senior Vice President of Human Resources, I spend a lot of time thinking about people: what attracts them to an organization and what makes them remain long-term. At Enterprise, we want everyone to have a sense of belonging. My goal is to make sure every single person finds their niche where they can really identify with their contributions to our mission. I want every associate's personal journey to align with their career journey. 
 
What has been your greatest accomplishment at Enterprise?  
We had two acquisitions during my first year and my greatest accomplishment has been the ability to integrate more than 200 new associates into operational systems. It has been incredibly impactful leading the people aspect of these acquisitions. We continue to focus on growing our culture to ensure our newest associates have a sense of belonging here at Enterprise.
 
How do Enterprise's values align with your own?
Enterprise walks the talk. The company cares about its people and focuses on their wellbeing. Its focus is very people-centric whether that's the client, the associate or the community. When you have those three stakeholders in alignment and in balance, it's pretty phenomenal.
 
In what ways does Enterprise prioritize diversity?
Diversity is one of our guiding principles. We have three pillars of diversity that we focus on: culture, workforce and community engagement. Inclusion, also, is cemented into our company's mission for everyone to read and see. When I arrived at Enterprise, we were re-launching the Diversity, Equity and Inclusion Leadership Council. It's a really important group for us. The team consists of Enterprise associates throughout our regions of different nationalities and orientations. It's a really nice representation of who we are and watching the committee work is inspiring. We also launched our first business resource group, which happens to be an African American resource group, called the Black Heritage Connection. The team is rocking it and we look forward to adding more business resource groups in the near future. 
 
What sets Enterprise apart from other banks?
One thing that is different than what I imagined a bank would be like is the warm, compassionate, collaborative environment. I was also surprised by Enterprise University, because we offer business training courses at no cost to attendees. It's not a profit center for us—it's about our commitment to our clients and our communities. Enterprise University is a way we can provide others with resources and knowledge so we all rise together. 
 
What are the challenges facing the banking industry and how is Enterprise countering these challenges? 
One of the most challenging aspects in any industry is finding talent that's trained and ready for the rapidly changing world of work. The pandemic has introduced a new way of working which has created a major shift in how associates and leadership operate. Organizations that have the best culture will ultimately win the talent, but the challenge is creating a work culture that's engaging but also remote. Enterprise is focused on retention and enhancing our recruitment process. We want to reinforce and grow our great culture to all of our new associates, leadership and communities. 
From professional development to an award-winning culture, we have a track record for helping professionals build their careers. Visit https://www.enterprisebank.com/careers to learn more.