Enterprise Bank & Trust Announces Senior Vice President of Human Resources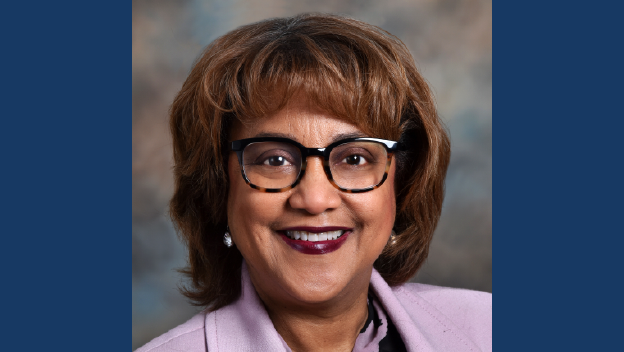 Enterprise Bank & Trust, the banking subsidiary of Enterprise Financial Services Corp (NASDAQ: EFSC), has announced the hiring of Jada D. Reese as the Senior Vice President of Human Resources. Reese succeeds Lorie White, who is retiring at the end of the year.
Reese will be responsible for the strategic human resources operations inclusive of development and implementation of policies and programs for all major human resources functions, including talent acquisition, compensation, benefits, leadership development, talent management, and learning and organizational development, to achieve company objectives. 
"Jada will be a great asset to Enterprise. She has a wealth of experience as a strategic leader and advisor with top St. Louis employers, and has proven her expertise in developing talent, leadership, and in influencing successful, innovative workplaces," said Jim Lally, EFSC President and CEO. "Jada will contribute to our strategic direction as we continue to grow and optimize."
Reese comes to Enterprise with more than 20 years of strategic consultative leadership experience, with notable expertise in leadership, workforce development, diversity and inclusion, and labor and employee relations. Reese most recently served as the human resources leader for BJC Home Care, BJC Behavioral Health, and BJC Corporate health, subsidiaries of BJC HealthCare in St. Louis. There, she worked with all BJC subsidiaries in her strategic labor relations role and was named the BJC HR Diversity and Inclusion MVP for 2018-2019. 
Her prior human resources leadership experience includes roles at  Express Scripts, Inc., CPI Corp, INROADS - St. Louis, Inc. and Anheuser-Busch Companies, Inc. Reese is an alumna of the University of Missouri at Rolla (Missouri S&T University) where she earned a bachelor of science in Mechanical Engineering and was inducted into the University's Women's Hall of Fame and Academy of Mechanical and Aerospace Engineering. She also graduated with an Executive Master of Business Administration from Washington University in St. Louis. 
"Enterprise has a great reputation as a top bank to work for throughout its markets," Reese said.
Reese is a lifetime member and past president of the National Association of African Americans in Human Resources, an INROADS alumna and visionary leadership honoree, a member of Alpha Kappa Alpha Sorority and alumna of Focus St. Louis and St. Louis Business Diversity Initiative, among other achievements. She dedicates her time as a mentor and volunteer and is an avid St. Louis sports fan
Contact
Media
Steve Richardson  // (314) 691-4856 // [email protected]