Transactional or Consultative: What Kind of Bank Do You Need?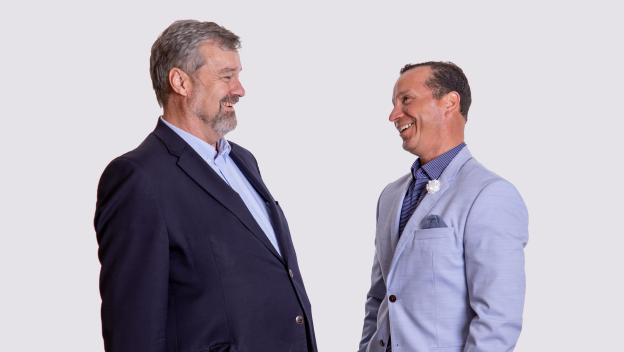 There is no getting around the fact that these are challenging times for most businesses. Many carefully crafted 2020 business plans now seem irrelevant, unobtainable or, at best, in need of constant revision. As you make adjustments, the decisions you make about cash and capital have never been more critical. Now, more than ever, selecting a bank is one of the most important decisions a small or midsize business must make. Why? Because your choice can significantly impact your financial strategy, cash flow, ability to fund expansion and ultimately your long-term success. 
The number of organizations offering financial services seems to grow continuously, and the decision of which bank to select is seemingly complicated by the many free services and low rate offers advertised particularly by online-only banks. 
One of the best places to start when making your banking decision is understanding the difference between a transactional bank and a bank that provides a consultative partnership. 
Both Types Exist for a Reason
Transactional banks can be thought of as offering basic banking services for free or at discounted rates. This business model focuses on delivering limited and repetitive banking products at a low cost. Many of the online-only banking service providers fall into this category. 
By contrast, a consultative bank provides advice, guidance and enhanced services designed to maximize a customer's long-term financial and business success. This difference is key.
Providing a higher level of service, consultative bankers get to know their customers in a way online-only banks and many large financial institutions simply cannot. Offering much more than online statements and an occasional satisfaction survey, truly consultative banks are designed to be an integral part of a business' financial team. Choosing a bank that offers customized financial guidance gives business owners access to strategic advice and financing options not available from other types of banks.
A consultative banking relationship proves particularly valuable when a creative financing solution instead of a traditional loan may be in the best interest of a business. Only with an understanding of the nuances of a business and knowledge of a wide array of financial products can a banking advisor recommend and assist with nontraditional financing products.
Enterprise customers can benefit from specialized banking services including customized life insurance financing, loans for agriculture, aircraft financing, legal account services and banking services for professional fiduciaries.
The technical expertise that a consultative banker brings to the relationship can result in many benefits, including favorable interest rates, low fees and flexible terms. Businesses that attempt to operate without such strategic financial counsel and knowledge of and access to creative financial options are at a distinct disadvantage.
Look for Added Value
Additionally, a consultative bank should provide value-added extras such as educational opportunities and research reports on topics critical to small businesses. A great example is Enterprise's learning series, Enterprise University. These popular educational courses cover best practices and new trends in leadership, finance, human resources, sales and marketing and other topics of interest to business owners. Because expertise in these key functions is critical to operating any business, these courses are designed to quickly build critical skills and equip organizations for the future all at no cost to participants.
And, because comparing notes with and speaking to other business owners can be very helpful, Enterprise provides access to events, webinars and other networking opportunities where company leaders can make connections with peers. 
Growing businesses can benefit greatly from expert guidance, not just basic banking services. Having access to options and sound advice could be the difference between confidently setting your course for the future and just getting by. 
Seek Expert Guidance
Growing businesses need practical financial solutions and expert guidance, not just basic banking services. Having access to solutions tailored to your needs and a dedicated advocate within the bank could be the difference between failure and long-term success. Follow this blog and follow us on social media for more information about how a consultative banker and a relationship with Enterprise can make a critical difference to your business.