YMCA in Rural Kansas Leverages NMTCs to Address Healthy Initiatives and Expand Community Services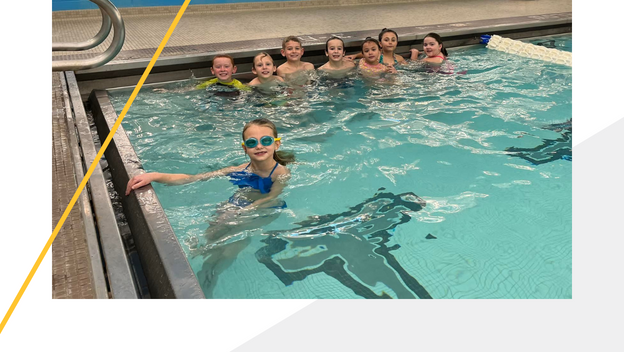 The New Markets Tax Credit is a federal funding program administered through the Community Development Financial Institutions Fund, a division of the U.S. Department of the Treasury. Enterprise Financial CDE is a community development entity that uses NMTC allocation to partner with businesses and community service providers committed to investing in eligible, highly distressed communities to improve economic development and quality of life for residents of underserved populations and low-income communities.
 
---
Atchison, Kansas
Investment date:
2016
EFCDE's NMTC Investment:
$9.9 million; total project: $11.5 million
Use of Funds:
Renovation and new construction of a 30,000-square-foot community center
Outcomes:
The project created 10 new full-time and 42 construction jobs, enabled the YMCA to offer services and facilities not previously available, and increased membership by nearly 40% its first year.
One visit to the bustling renovated and expanded 30,000-square foot YMCA in Atchison, Kansas and it would be hard to recall when this rural community was once ranked by Kansas Institute of Health as the worst in the state for healthy behaviors. Within a year of its 2017 opening, the YMCA helped spark a turnaround in that ranking and emerged as a leader in a successful county-wide 'Live Well, Live Atchison' movement.
The Atchison Family YMCA/Cray Community Center, known locally as "the Y," has been a cornerstone of the Atchison community for more than a century, and the building it formerly occupied was almost as old — built for the Y's use in 1913, notes Lorin Affield, the Atchison Y's Executive Director. With such history and ties back to the community, the decision to invest in a future vision of community programming was not a difficult one, he says. "We're just turning the page in service to this community of Atchison."
New Markets Tax Credits (NMTC) were combined with the organization's capital campaign to fund its new YMCA Cray Community Center, which now offers a host of new and expanded services, including:
Community room for meetings, family celebrations and activities;
Teaching kitchen for healthy cooking demonstrations and classes;
Therapy pool for aquatic physical therapy patients;
Indoor swimming pool to provide swim lessons and recreation;
Gym, walking track, and health and wellness center to promote healthy living; and
Lounge for gathering while others participate in activities.
"We're changing the concept of being a 'gym and swim,'" says Affield, of its programming to its 4,200 Y memberships and its broader rural community participants who come from all over northeast Kansas and as far away as Falls City, Nebraska. "We offer so much more that speaks to the overall impact on each individual than a treadmill and a swimming pool."
For example, the YMCA has for years partnered with school districts throughout Atchison County to offer its Learn to Swim program to every second grader, at no cost. "The Y offers this curriculum to help kids learn to be safe in and around water," says Affield. "We are basically teaching these kids how to save their lives."
Although the program costs the YMCA thousands to deliver, it falls under its social responsibility mission — a commitment that ensures the Y's services are accessible to everyone in the community. They offer financial assistance and scholarships — almost $210,000 annually, and about 25 percent of its members receive financial assistance.
As part of its community-wide healthy living goal, the YMCA offers programs like evidenced-based fitness programs for older adults and a Livestrong program for cancer survivors, which receives referrals from local oncologists and hospitals. Its community kitchen hosts programs to address healthy food initiatives, such as addressing food insecurity and offering healthy cooking classes for students and adults.
While the Atchison YMCA always had community partnerships, Affield says those have been augmented with the expanded facility. "One that comes to the forefront for me is the referrals for the aqua therapy pool and partnership we've forged with Amberwell Health, formerly Atchison Hospital. We have seen over 1,500 physical therapy patients use this water since we opened the facility."
"The Y would not have had the money for this project if it were not for the NMTC funding; there's no way," says Cheri Medina, Finance and Compliance Director, Greater Kansas City. "The capital campaign was very successful, but it wasn't going to fund everything."
"We had been working on this since 2012," Affield adds. "If we did not have the New Markets Tax Credit, we wouldn't have been able to meet the construction benchmarks. At a bare minimum, it would've lengthened the time of construction and would have squashed the excitement in the community. NMTC really helped us get across the finish line. We were in the building within two years."
"We were happy to partner with Atchison YMCA to see this project come to fruition," says Troy McClelland, Enterprise Financial CDE's Vice President. "The interest-only loan extended through the NMTC program allowed the YMCA to channel those funds to the expenses that closely align with the Y's mission, rather than using them to pay a construction loan. We are proud to help support that mission and expand vital services in this rural Kansas community."
The investment in a new building didn't just give this community a brand new YMCA and community center — it was the onset to revitalize Atchison. As the cornerstone of the downtown area, the project spurred rehabilitation of nearby apartments, construction of a new Holiday Inn Express and the reopening of a vacant mall to small businesses in 2021.
While proud of the facility enhancements, Affield is especially pleased that people come to the YMCA as much for the socialization as they do for the exercise.
"The impact that has, and the friends and the camaraderie that happens in these four walls is really amazing," he says. "From someone who walks in the Y not knowing anybody to making some lifelong friends while they are here; it's really a neat thing to see. Our goal is to positively impact their life and well-being. Whether you are 85 or a child, we are impacting the entirety of our community. It is truly a community hub of Atchison."