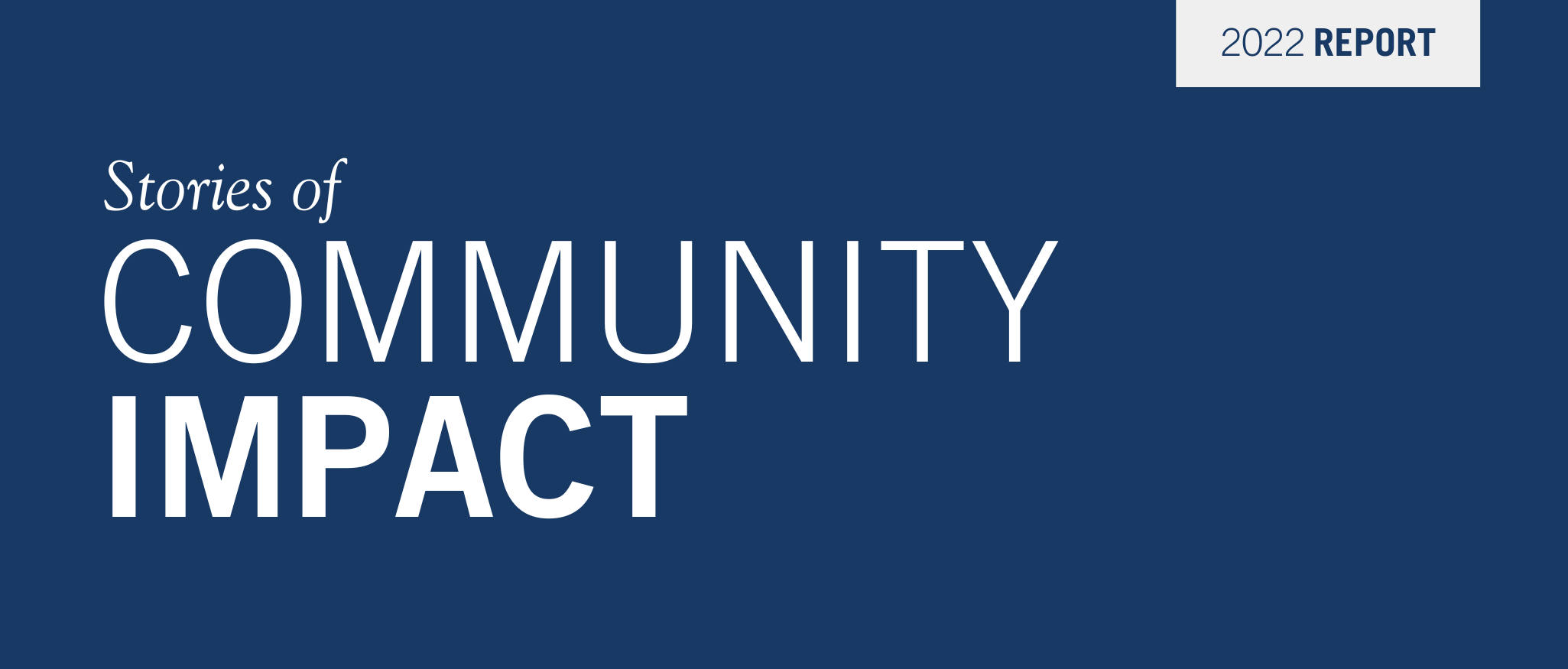 Social & Mental Health Service Provider
Helps Grandmother Work Her Way Out of Debt
Janice Clark's grandchildren are her motivation for everything. Unfortunately, she was unable to keep up with expenses while caring for five of her grandchildren and took on substantial debt. Years later, Janice is committed to becoming debt-free and is halfway through paying off her loans with guidance from Reconciliation Services.
Janice was first introduced to Reconciliation Services through its donate-what-you-can community cafe, Thelma's Kitchen, which helped her sustain her family when money was tight. When she learned that the Kansas City nonprofit also offered housing, utilities and ID/document assistance — part of its REVEAL program — she enlisted help from the social services team to start tackling her debt.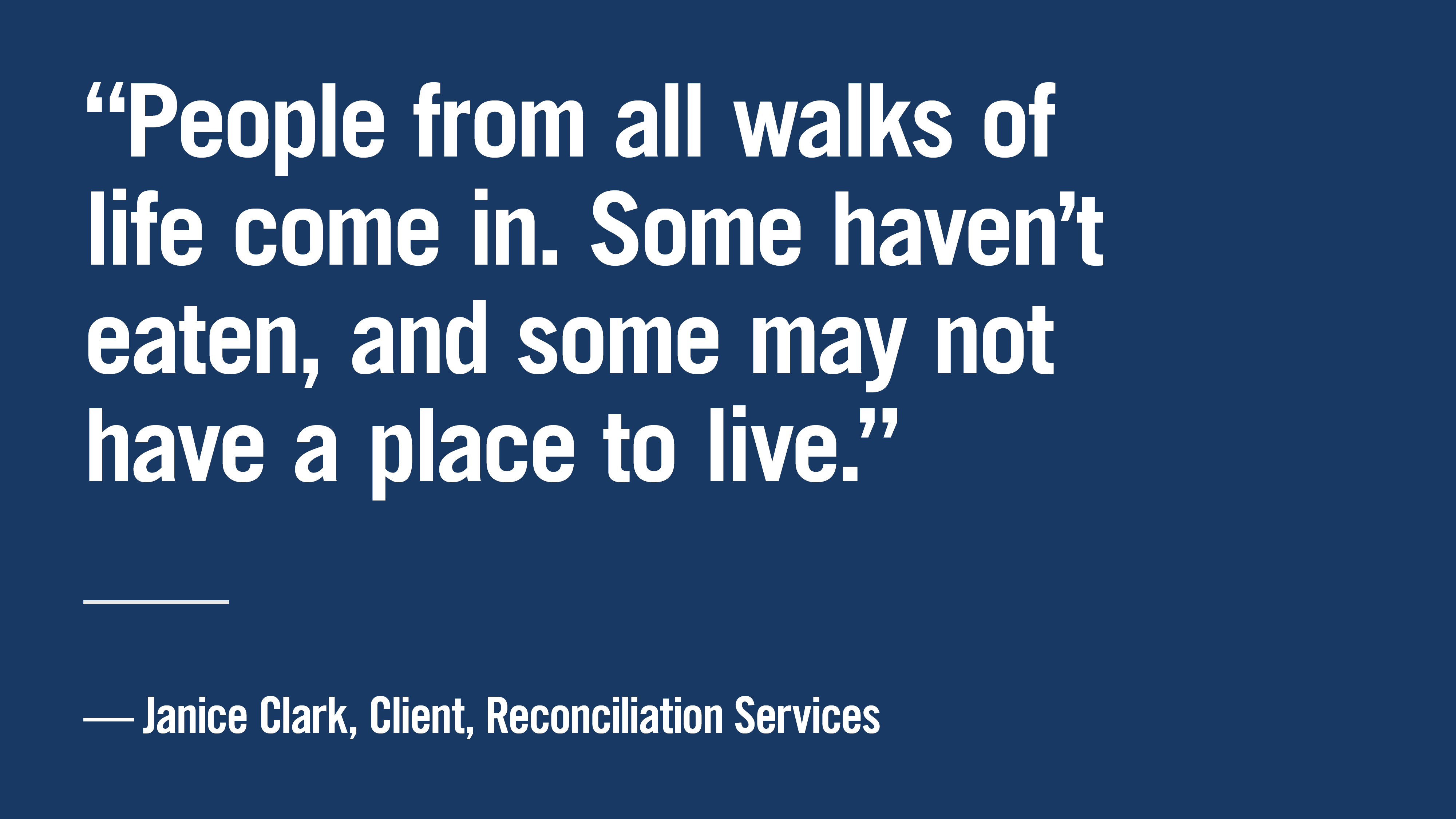 From helping her obtain an official birth certificate and new driver's license to making phone calls to set up payment plans with lenders, the Reconciliation Services team worked with Janice to answer her questions and make sure she had an action plan to turn the page to a new chapter of her life.
"I wouldn't be anywhere near where I want to be if I hadn't come through Reconciliation Services' doors. People from all walks of life come in. Some haven't eaten, and some may not have a place to live," says Janice. "You don't get belittled for seeking out help — you get lifted up at Reconciliation Services."
To address community needs, Reconciliation Services is expanding its services through a redevelopment initiative known as the Reveal Strength Campaign. This includes updating its building in the Troost Corridor of downtown Kansas City and increasing capacity for the REVEAL Program — the program that is providing guidance to Janice as she pays off debt.

"This project is crucial for the thousands of low-income neighbors we serve who are struggling to survive and succeed," says Fr. Justin Mathews, CEO and Executive Director of Reconciliation Services. "Our building will be a beacon for racial and economic reconciliation in Kansas City. While the neighborhood is developing fast, this project will ensure that all of our neighbors are still prioritized, welcomed and included."
To facilitate the financing of the expansion project, Enterprise allocated $8.5 million in New Markets Tax Credits (NMTC), a funding program administered through the Community Development Financial Institutions Fund, a division of the U.S. Treasury. Enterprise Financial CDE provides NMTC allocations critical to the financing of development projects like this one for qualified businesses in low-income communities.
"Reconciliation Services is a trusted community organization, and we're proud to be able to help them expand their reach and better serve those in Kansas City who need a safe place to receive essential support services," says Adam Kilpatrick, SVP, Director of Commercial Real Estate at Enterprise.