Enterprise Bank & Trust to Provide Bikes Through Build-A-Bike Team Building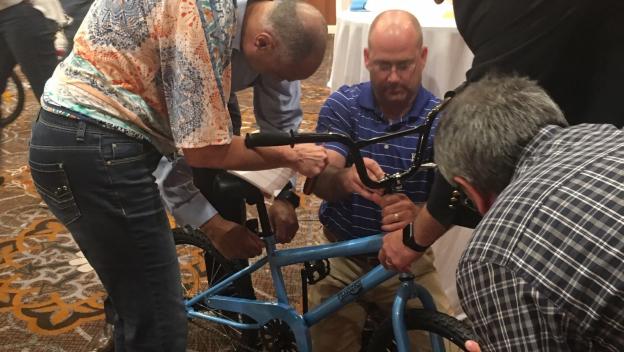 Enterprise Bank & Trust, the banking subsidiary of Enterprise Financial Services Corp (NASDAQ: EFSC), assembled and delivered bikes to three St. Louis charities through the Build-A-Bike program.
The Enterprise leadership team gathered for several hours on Thursday and Friday to assemble youth bikes while participating in the Build-A-Bike team building activity. Overall, they made six bikes that were delivered to three local St. Louis charities: Herbert Hoover Boys & Girls Club, Our Little Haven, and Basket of Hope.
Enterprise Bank & Trust is committed to giving back to communities through volunteer and charitable contributions. Employees of Enterprise Bank & Trust have served over 5,000 volunteer hours annually for the past five years. "Our pledge to invest and advance the quality of life for our community provides an opportunity for everyone on our team to get involved. Not only do we fully support the three charities we were able to donate to, but we stand behind charities that are important to our team members," Scott concluded.
To learn more about how Enterprise Bank empowers people and communities and to get involved with any of the three organizations, visit:
Herbert Hoover Boys & Girls Club
Our Little Haven
Basket of Hope