Enterprise Bank & Trust Receives Regional Greenwich Excellence Awards for Middle Market Banking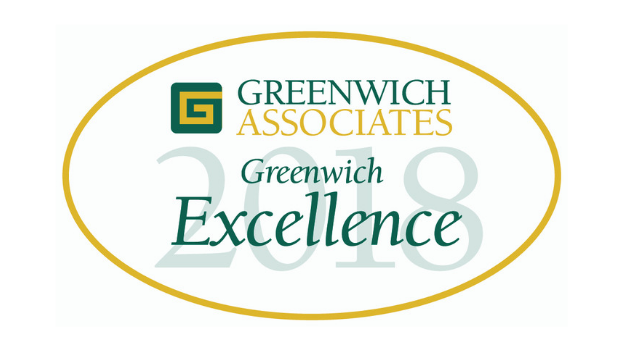 Enterprise Bank & Trust has been awarded for its service in middle market banking with three Greenwich Excellence Awards for the Midwest: "Proactively Provides Advice," "Cash Management Overall Satisfaction" and "Likelihood to Recommend."
 
Greenwich Associates is the leading global provider of data, analytics and insights to the financial services industry. The top banking industry awards recognize banks providing exceptional quality service to its small business and middle market clients. More than 600 banks nationally were evaluated across a series of product and service categories.
"These awards are a particular source of pride for us," said Scott Goodman, President of Enterprise Bank & Trust, "because they recognize excellence not only in our services but also in the way we advise our clients."
Greenwich Associates interviewed more than 15,000 small businesses with sales of $1-$10 million and more than 15,000 middle-market firms with sales of $10-$500 million across the country.
Contact
Jordan Wilson, Senior Marketing Specialist // (913) 234-6403 // [email protected]