Integration of Systems: Welcome New Mexico Clients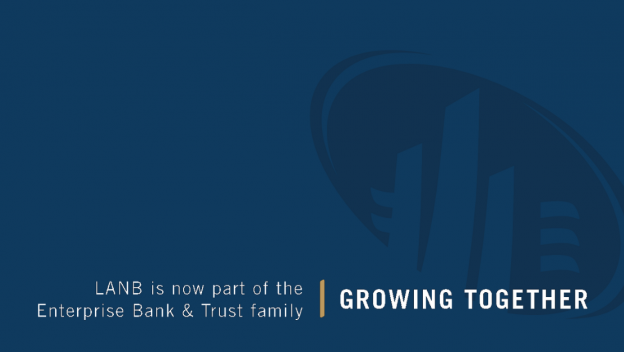 Memorial Day weekend was big here at Enterprise Bank & Trust. Over the weekend, we completed the changeover of Los Alamos National Bank (LANB) clients to Enterprise systems. 
You will notice the changeover from your former website to ours, as well as social media accounts moving to Enterprise. If you are not already following us on social media, please take a moment to join us at:
Facebook: @EnterpriseBankTrust
Twitter: @EnterpriseBankT
LinkedIn: Enterprise Bank & Trust
Instagram: @enterprisebanktrust
Converting more than 60,000 individual accounts into our systems is no small task. And while no merger process is perfect, reports from the field tell us that things went smoothly overall. Our customer service team remains available to answer questions. 
There has never been a better time for us to be growing together. Being part of the Enterprise family means more choices and benefits, including many consumer and commercial banking products and services, wealth management and private banking services, to name a few. 
Our partnership is already adding more economic advantages for our communities. We recently announced that, through the Enterprise Bank & Trust Foundation, we are contributing an additional 33% over the funding previously contributed by LANB directly into New Mexico communities over the next three years. 
I want to thank you for your business and offer you a heartfelt welcome to Enterprise. While you will continue to see many of the same faces you've gotten to know in our branches, I encourage you to take some time and learn more about what Enterprise offers you. Check out the website, follow us on social media, ask questions of your branch staff and reach out to customer service if you have any questions. We promise you, there's a lot to like!