Market Flash Report | August 2020
Executive Summary
Economic
The Federal Reserve updated its monetary policy framework, implying that it may allow inflation to run above it's 2% target for an indefinite period of time.
Economic activity improved in August, but unemployment remained relatively unchanged.
Prospects for additional fiscal stimulus in the US weakened as Democrats and Republicans were unable to strike a deal before recess.
Equities
Led by US equities, all major global equity indices posted strong, positive returns in August.
The S&P 500 and Nasdaq indices hit all time highs.  The Dow Jones Industrial Average has reversed most of the losses from Q1.
Growth stocks continue to outperform value stocks.
Small cap stocks outperformed Large Cap stocks.
Fixed Income
Global bond yields increased in August. The 10 Year US Treasury finished the month yielding 0.72%
High quality credit underperformed lower quality credit.
As the dollar weakened further, unhedged International Fixed Income outperformed its hedged counterpart.
 
Market Performance as of August 31, 2020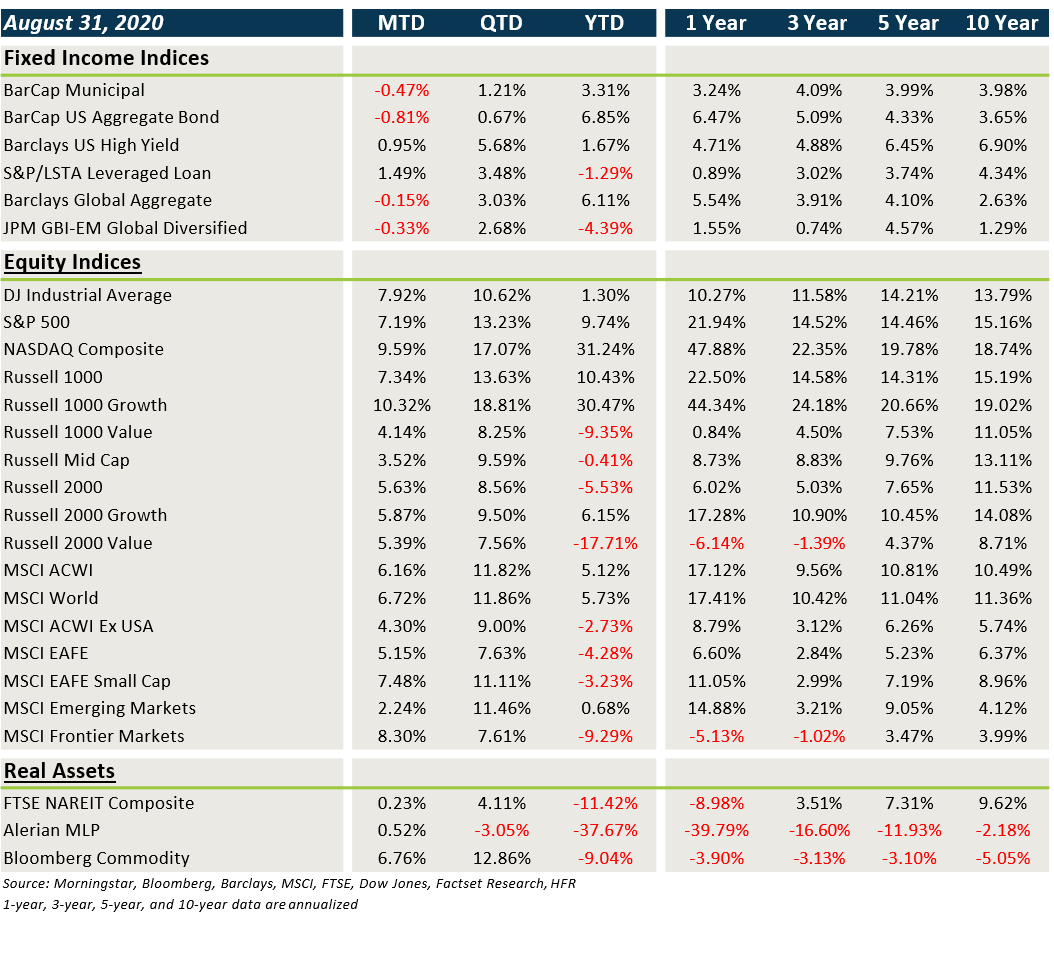 Sector Performance
S&P 500 as of August 31, 2020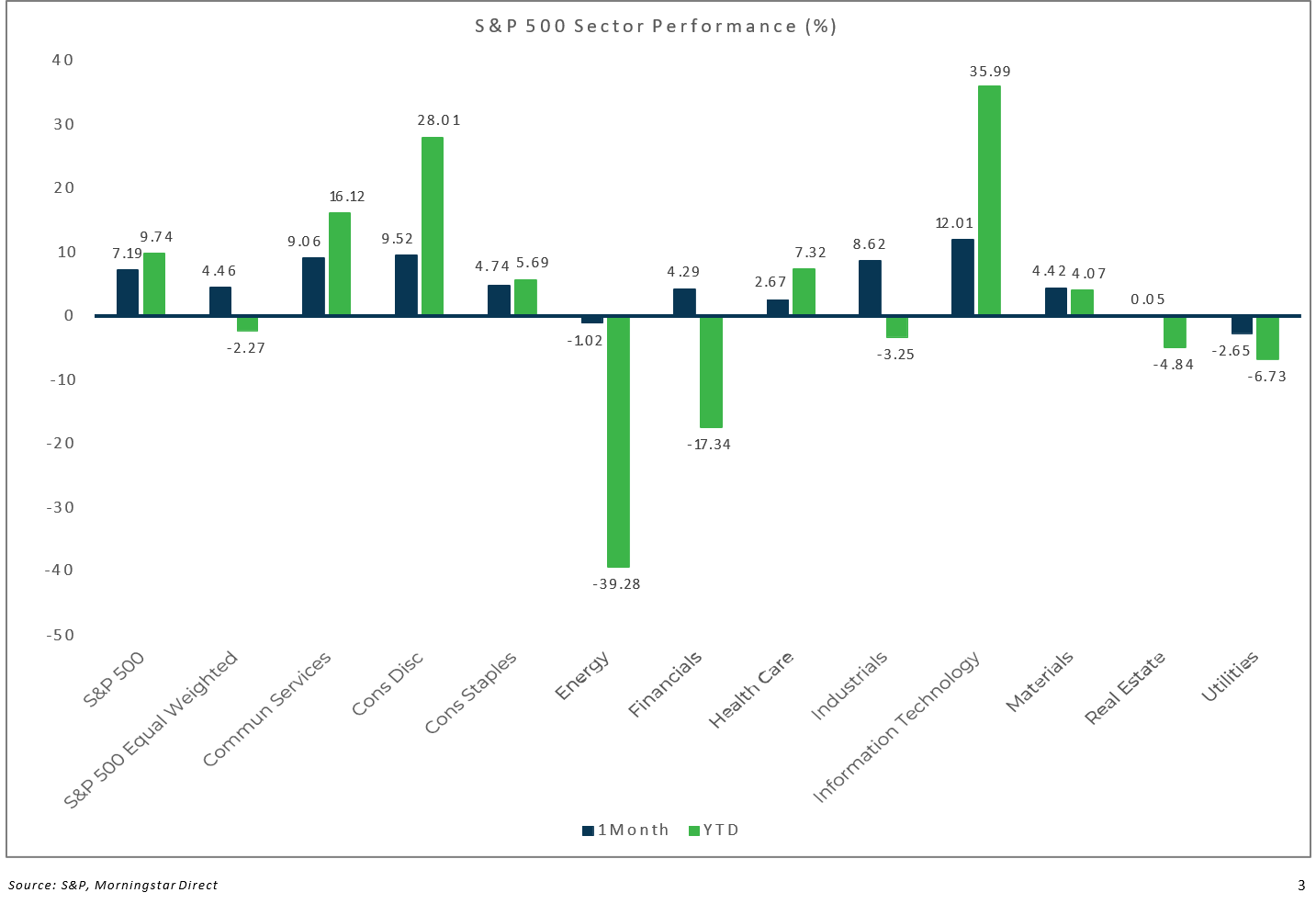 Russell 2000 as of August 31, 2000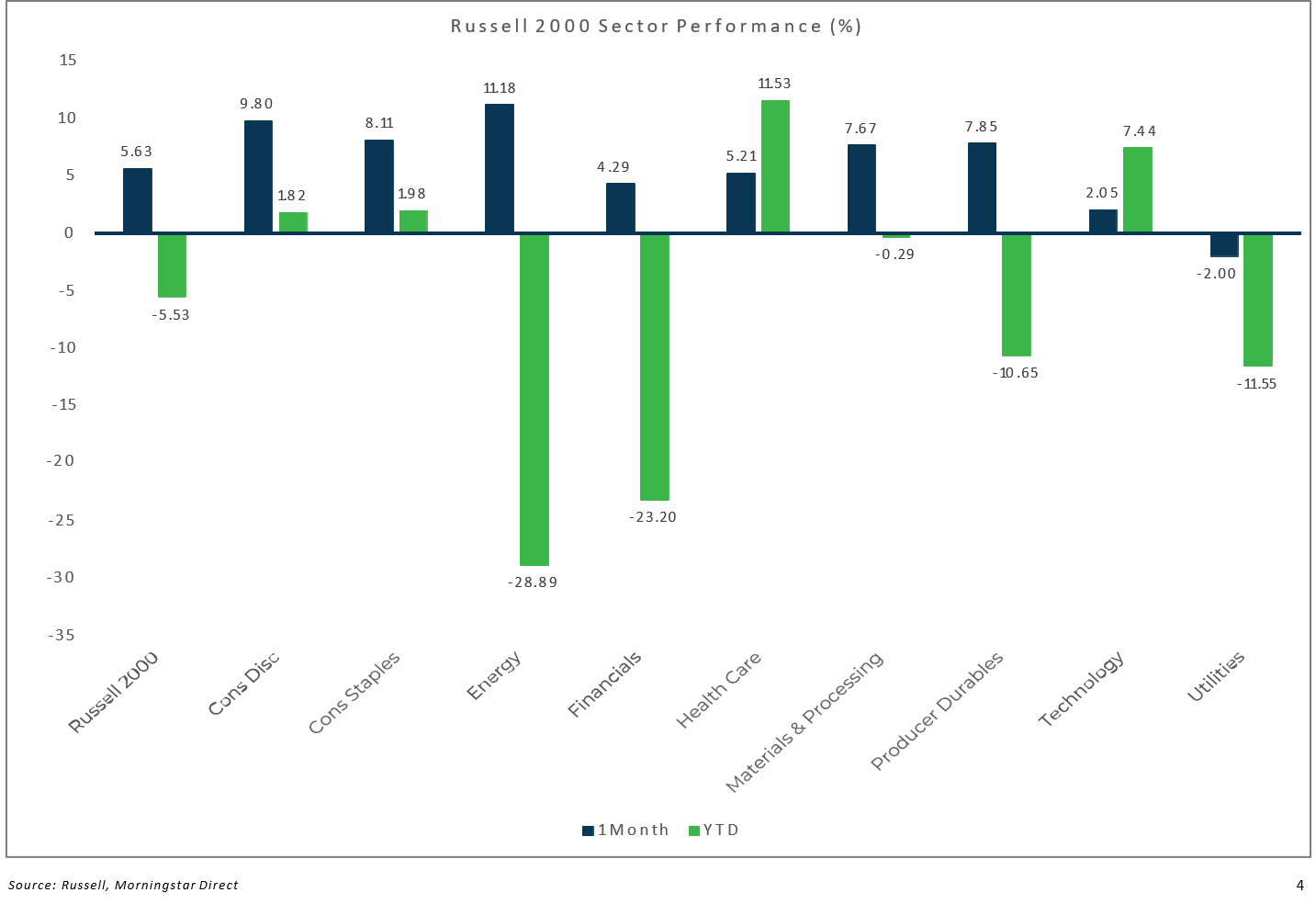 MSCI EAFE as of August 31, 2020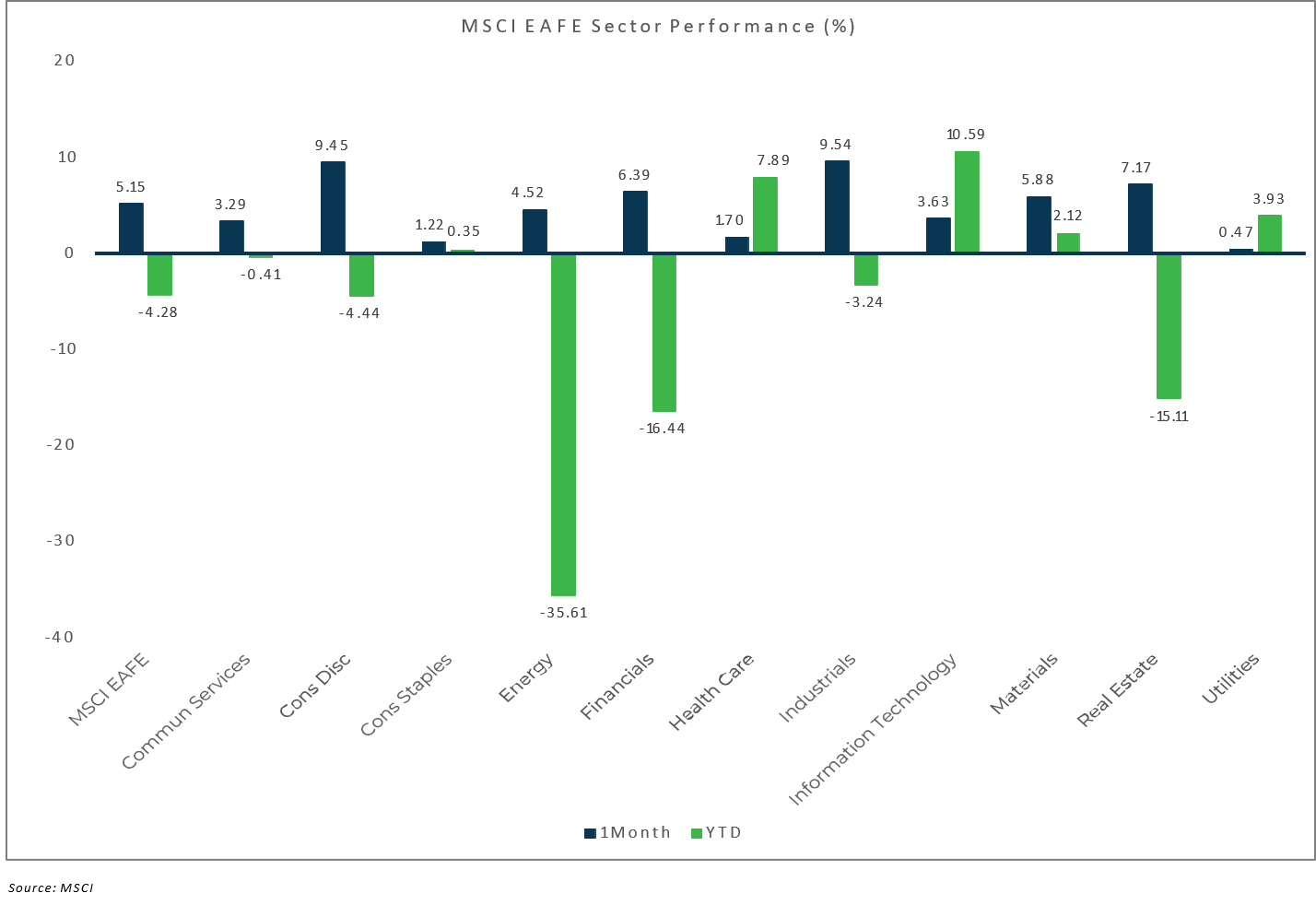 MSCI EM as of August 31, 2020