Wealth Management | Market Flash Report - July 2020
Global equities had another strong month in July, the fourth consecutive month of gains.
Emerging market equities posted the best performance in July, outperforming US equities by more than 3%.
International equities also did well, but trailed US and Emerging Market equities by a fairly wide margin.
"Growth" stocks outperformed their "value" counterparts once again.
Despite short periods where value has picked up some momentum, growth stocks in all major equity asset classes have trounced value stocks in 2020.
Value stocks in certain industries have struggled to keep up with the broader market (financials, energy, industrials, etc).
Fixed income markets also posted strong performance.  
Broad based fixed income indices were up about 1.5% for the month.
Riskier credit did particularly well during the month, with asset classes such as High Yield up more than 4.5%.
With Fed policy rates likely to be anchored around 0% for an extended period, investor demand for yield has elevated market prices for riskier fixed income assets.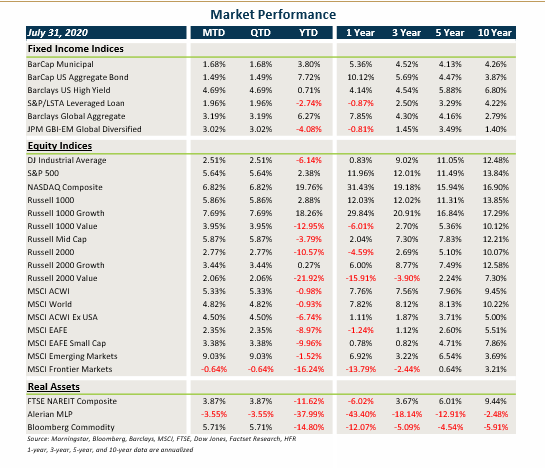 Sector Performance – International Equity (MSCI EAFE)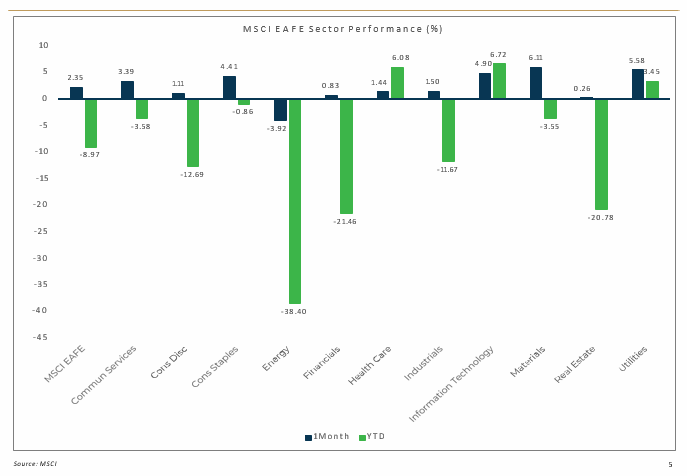 Sector Performance – US Small Cap (Russell 2000)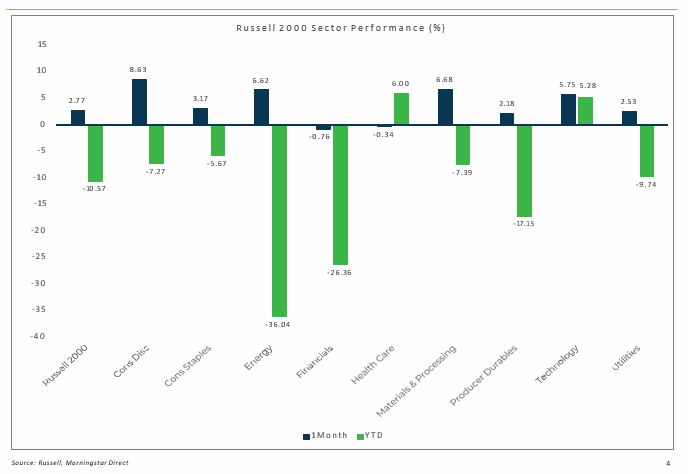 Sector Performance – US Large Cap (S&P 500)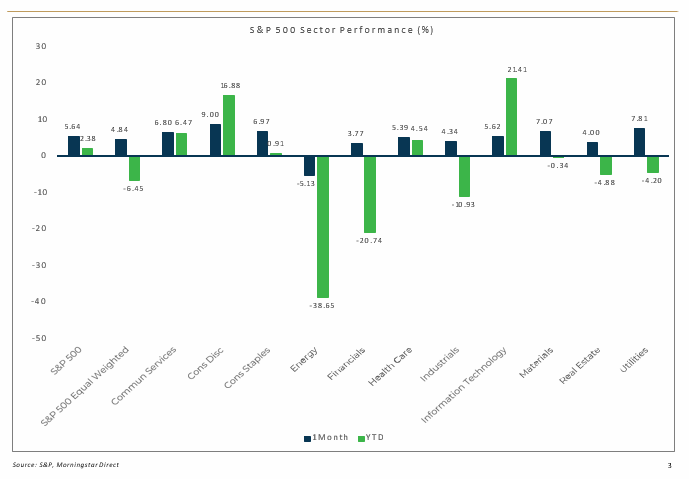 Sector Performance – Emerging Markets (MSCI EM)