Market Flash Report | November 2020
Executive Summary
Economic
2020 U.S. GDP is expected to fall 3.6%; followed by an increase of 5.0% in 2021.
Central Bank balance sheets have expanded considerably in 2020, now rest at $27 trillion.
U.S. manufacturing was weaker in November 2020 but remains in solid shape.
Equities
All major global equity indices posted very strong, positive returns in November.
All S&P 500 sectors generated positive performance in November, led by Energy (+28%).
Value stocks and small cap stocks FINALLY outperformed their growth/large counterparts.
Fixed Income
All major fixed income indices posted strong returns, led by Emerging Market Bonds.
The U.S. 10-year Treasury yield was relative unchanged, landing at 0.84% as of 11/30/20.
Within non-investment grade bonds, bank loans look more attractive than high yield bonds.
Market Performance as of November 30, 2020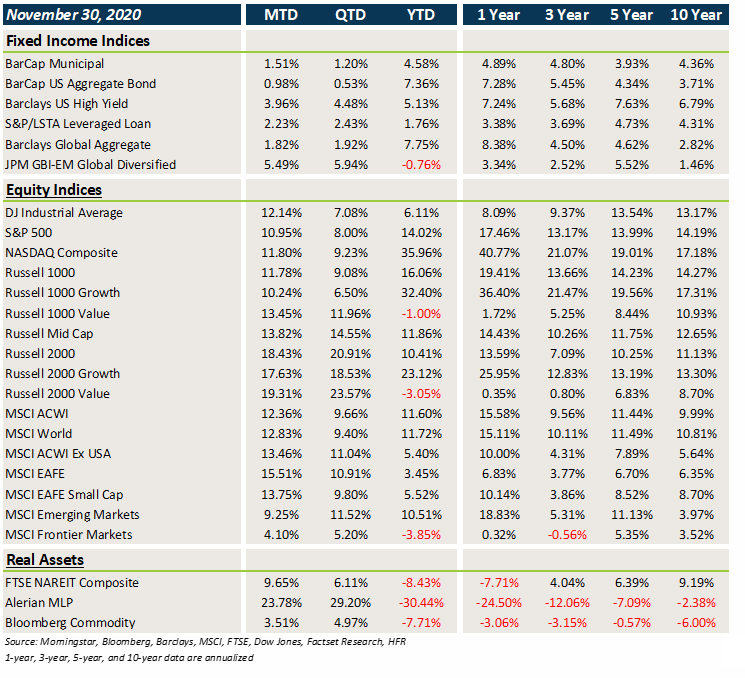 Sector Performance
S&P 500 as of November 30, 2020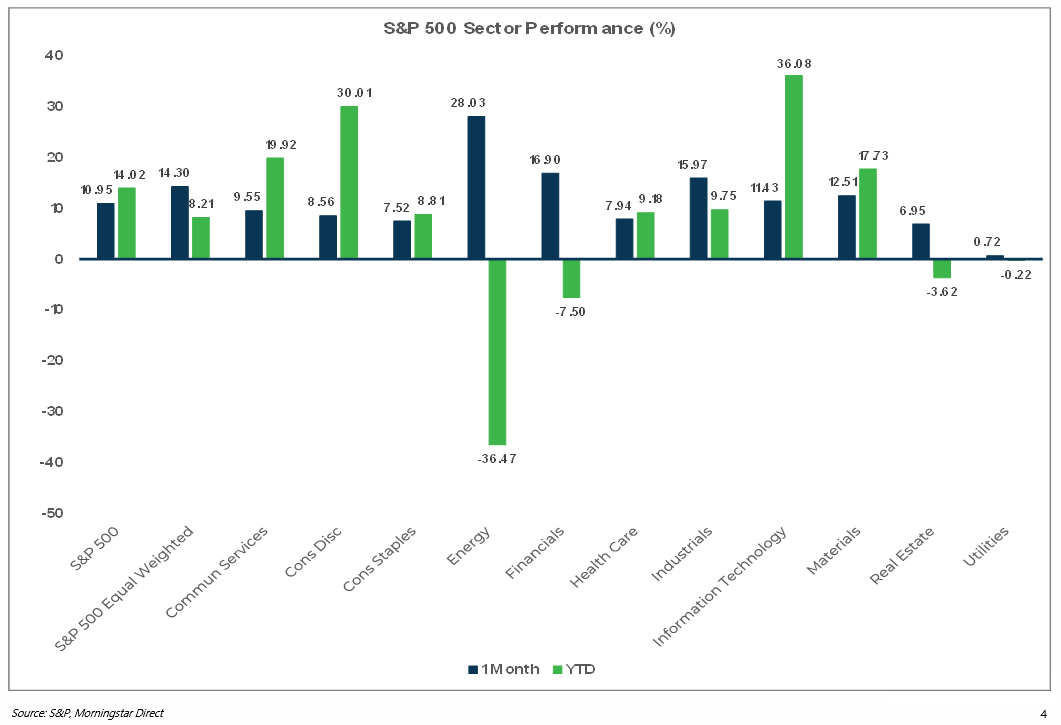 Russell 2000 as of November 30, 2020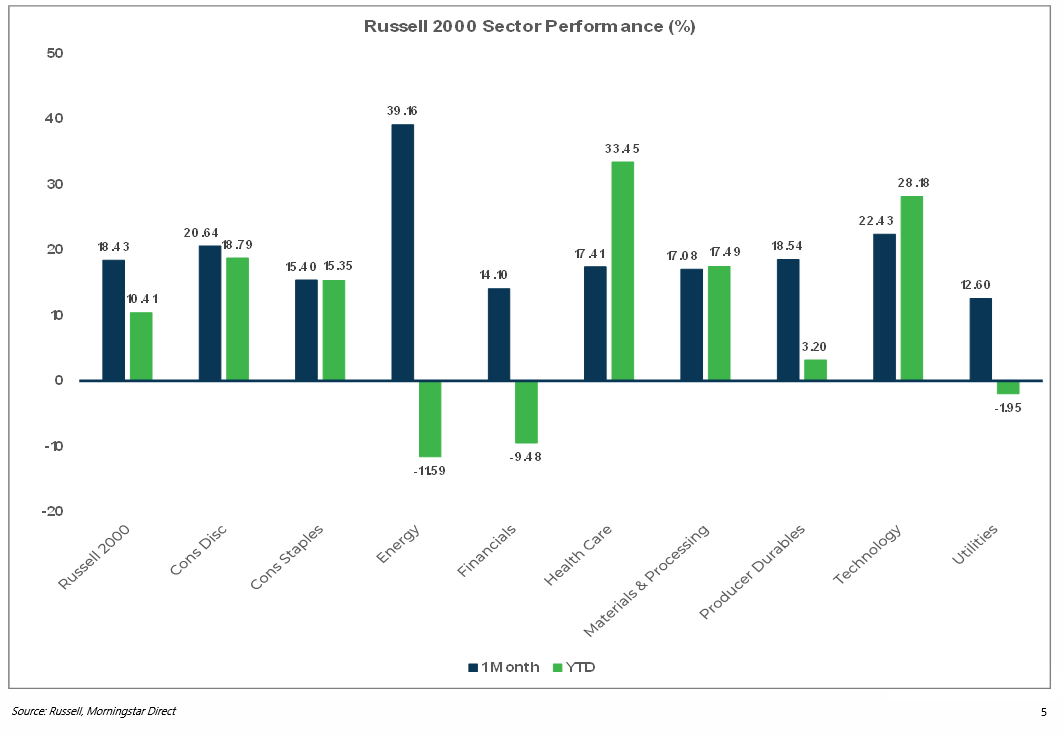 MSCI EAFE as of November 30, 2020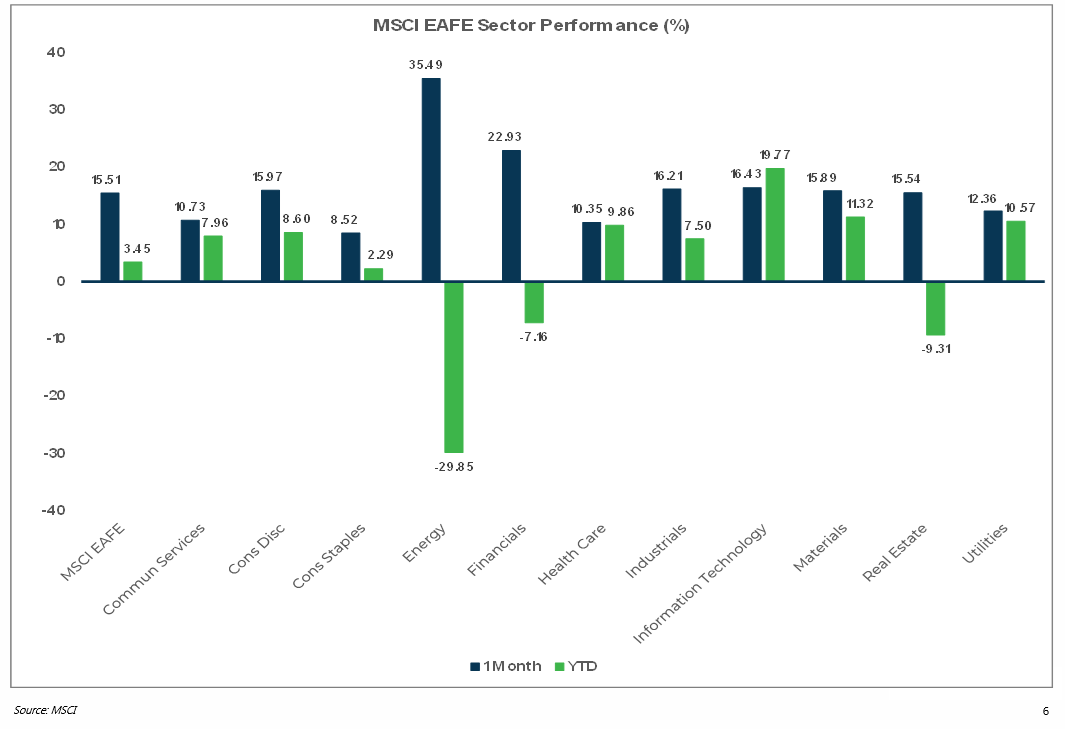 MSCI EM as of November 30, 2020