Market Flash Report | October 2020
Executive Summary
Equity Markets
US Large Cap equity markets suffered in October, posting the worst performance since March of 2020. For the exception of Utilities, all sectors of US equity markets posted losses for the month. The Dow Jones Industrial Average declined more than 4.5%, the S&P declined more than 2.5%, and the tech heavy Nasdaq declined more than 2.25%.
US Small Cap stocks and Emerging Market stocks were bright spots for equity investors, posting gains of more than 2% for the month.  
Fixed Income Markets
Fixed income markets were relatively flat for the month. Riskier fixed income assets classes outperformed more conservative, higher quality fixed income.
Treasury yields increased across the yield curve as investors began to price in the potential impact of a "blue wave" on election night.
An Update on the Election
Although it appears that Joe Biden will win the Presidential election and that Congressional leadership will not change, election outcomes are likely to be challenged.
It is likely that election outcomes will not be official for weeks, potentially creating volatility in capital markets over the short term.
Assuming that Joe Biden is elected President and US Congress remains split, the following assumptions can be made:

Meaningful tax reform is unlikely
Regulatory changes will be relatively minimal
Another round of fiscal stimulus may not be as large as originally assumed

Long term investors should understand that volatility related to the election is a short term event and should stay true to their long term investment strategy.
 
Market Performance as of October 31, 2020

Sector Performance
S&P 500 as of October 31, 2020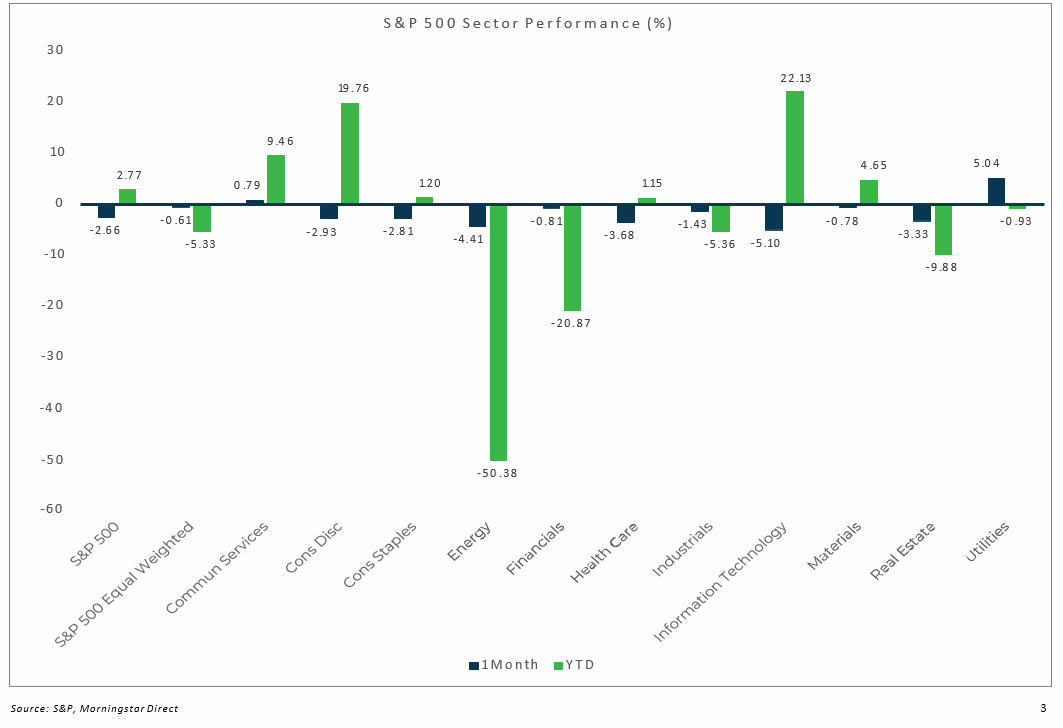 Russell 2000 as of October 31, 2000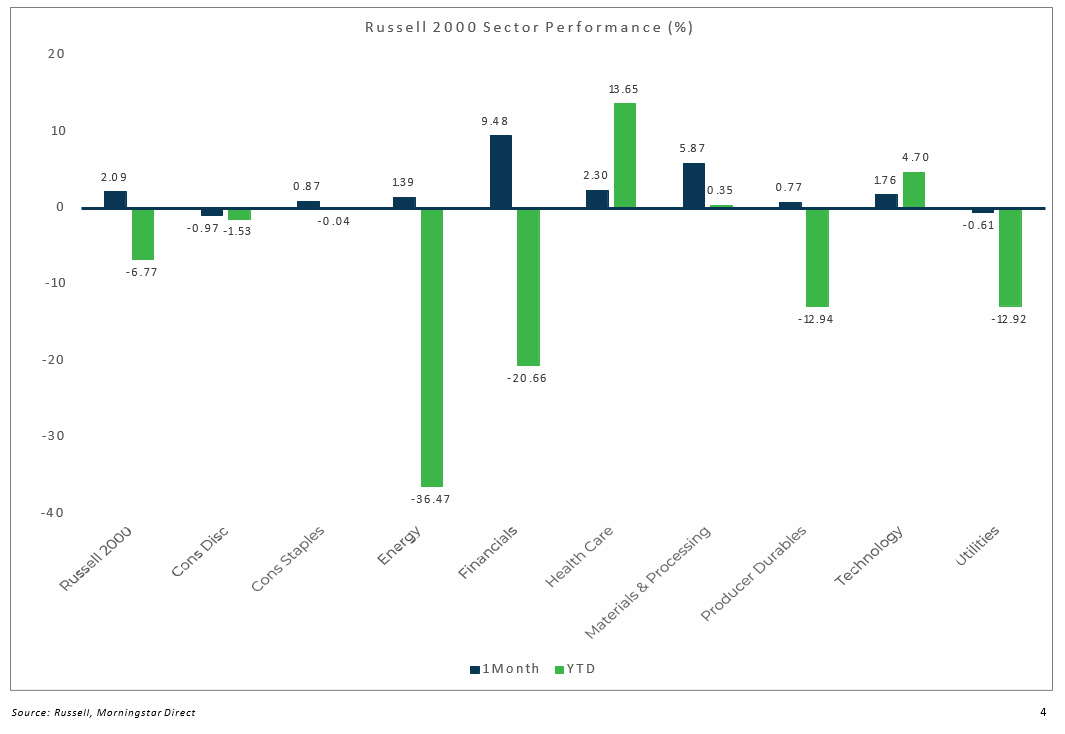 MSCI EAFE as of October 31, 2020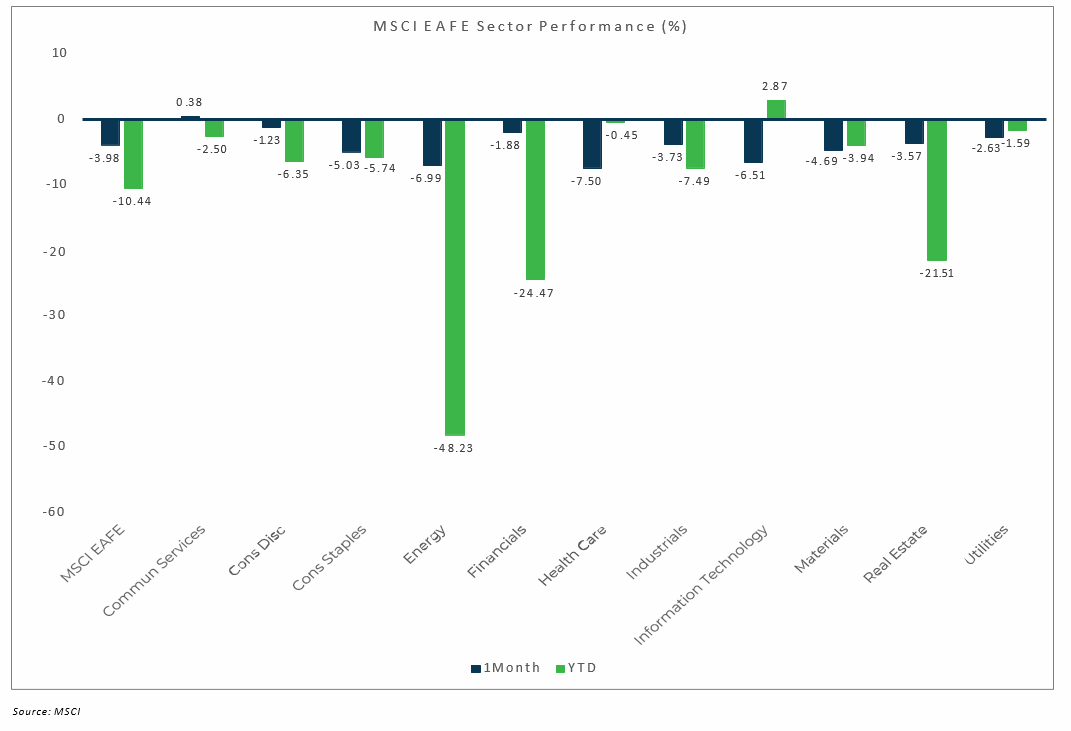 MSCI EM as of October 31, 2020